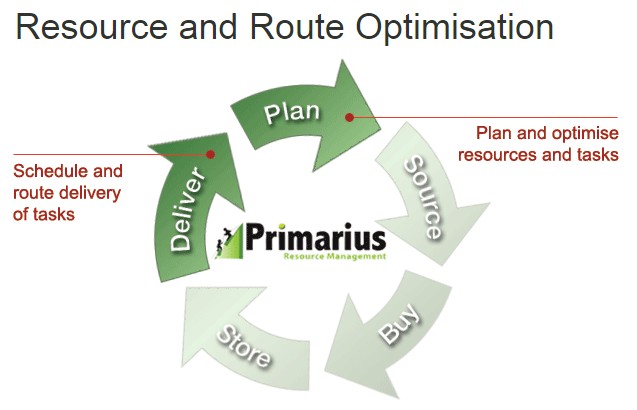 Primarius specialises in providing solutions for these complex planning problems. Our Resource and Route Optimisation solutions manage the complexity of multiple constraints to provide field service teams with routes planned for maximum efficiency based on the tasks, resources, times and other constraints applicable to the work.
Our solutions provide business with the ability to handle multiple constraints such as –
  • Activities conducted ( When, What, Amount),
  • Resources ( Assets, People, Equipment and Availabilities),
   Productivity (By Resource, Activity, Time Period),
  • Priorities (Rules of Engagement),
  • Service levels (Acceptable or Required), and
  • Costs (Fixed, Variable, Marginal).
Our solutions provide –
  • Simple data interface,
  • Route schedules with turn by turn instructions,
  • Dynamic routing via HP/SMS Communications
  • Utilisation over WAN or Web
  • Google Maps interface and
  • Interface capabilities with GPS Tracking Systems.